Programs for Every Goal
You will feel better! You will look great! And you will be healthier!
You will have the power to achieve all this with the guidance of Tim Mousel and his team at The Edge Personal Training.
Together we will assess where you are now and then map out a plan to get where you want to be. Your personal trainer will take the time to find out what works best for you.
This approach allows you to get the type of professional service that will keep you motivated and your workouts feeling creative, fun and enjoyable. Your results will not go unnoticed!
Although myself and the rest of The Edge Personal Training Team train everyone from professional athletes to soccer moms, we have become most well-known for these specialty areas of expertise: (Available In-Home or at our location.)
Click Here to Get Started Today!
If you don't see a specific program that fits your needs, no worries. We'll meet for a free consultation and put together the perfect program based on your specific personal goals.
All programs come with a professional designed workout routine, custom meal plan with foods you enjoy and The Edge Personal Training workout phone app.
Weight Loss
12 Week Weight Loss  *Most popular!*
This is the most comprehensive weight loss program ever unveiled. You will receive full step-by-step support in all aspects of the program covering diet/nutrition, exercise, stress reduction, emotional eating, monthly progress reports, and permanent weight loss & lifestyle management. This program is by far the best of the best when it comes to weight loss. It's also why we guarantee your results.
Bronzed Bodies
Looking to add lean body mass, and tone every muscle in your body? Our Bronzed Bodies program is designed to reshape your body by cutting your body fat and adding just the right amount of muscle to your physique to create a noticeably fitter body. People may even comment that you look like were cast in bronze!
Houston's Biggest Loser
Yes, you've seen the reality t.v. show, but we take real people like yourself and transform their bodies every day with our ultimate weight loss programs. Dramatic weight loss results of up 36lbs in 12 weeks is not unheard of with our complete nutrition and exercise prescriptions. Will you be Houston's next Biggest Loser?
Strength & Conditioning
Elite Performance
Our team is composed of certified strength and conditioning coaches with the knowledge and know-how to design professional-level sports conditioning or other types of programs to meet your unique goals.
Youth Athletic Performance
Youth athletics has its own set of rules for strength & conditioning. Luckily, The Edge Personal Training team knows, understands, and implements those guidelines in all of our program designs. This type of dedication to our younger athletes leads to stand-out performances and the highest achievements in their given sport.
Specialty Programs
Brides 2 B
How does a 100% success rating sound to you! No one helps soon to be brides get in shape faster! Out bridal diet plans and workout programs will get you to wear you need to be for the wedding and honeymoon. Guaranteed! You will love the way she looks and feel.
Mothers 2 B
We specialize in working with you to transition you from what you have been doing in your exercise program to what you should be doing for you and your new baby. You will receive top-notch exercise programs and healthy guidelines that will constantly adapt to your changing body. We'll also be there for after the  baby comes!
Model Transformation
This program is for those who make money looking good. Whether you're currently modeling or dream of becoming a model, our comprehensive program will pinpoint the areas you need to be working on. We'll have you looking healthy and fit!
Combative Arts Strength & Conditioning
This program will take Mixed Martial Arts (MMA) fighters, boxers or wrestlers to the next level. The physical attributes gained in this program optimizes performance for each of the sports. Speed, strength, power and skill development are all benefits of this unique program.
Live the FitLife
Through educational workouts and nutritional guidelines you will learn a healthier way to live your life and begin to feel an increased level of energy, confidence, and overallwell-being. These are strategies you can take anywhere and incorporate everyday of your life.
Postural Alignment & Integrative Flexibility
After we review your overhead squat analysis and functional movement screen we will develop a program to add flexibility and strength in the areas needed to move your body back into balance. You'll also get a great workout while doing it!
Strength & Conditioning
Whether you are young or old, your body is your vehicle through life and you must keep it strong! Together we will strengthen your joints, connective tissue, muscles, and your cardiovascular system to get you into peak condition and increase your quality of life.
Didn't see the exact program you were looking for? Interested in customizing your own? Just give us a call and we would be happy to speak with you about the details of what you are looking to accomplish, and then design the perfect  program for you! My name is Tim Mousel and I can be reached on my personal cell phone at (832) 654-3819.
*** All programs are available as private, semi-private, or group sessions ***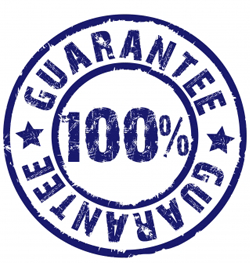 So if you've read this far, then it's probably safe to say that you're interested in getting that flat stomach, losing your fat, feeling better and getting serious about fitness.
But I also know what happens before a big purchase. You get the creeping doubts. What if this isn't real? What if it's a scam? What if it won't work for me?
And I know the feeling all too well. So I want to completely eliminate that doubt from your mind.
So I'm offering a 100% Money-Back Guarantee. If you feel your training session didn't offer you value, your money will be refunded.
So with that in mind, don't you think it's time to make a change?