Attention Houston Area Residents…
The Edge Personal Training is Now an Exercise is Medicine Credentialed Facility
Physical inactivity is a fast-growing public health problem and contributes to a variety of chronic diseases and health complications, including obesity, diabetes and cancer. In addition to improving a patient's overall health, increasing physical activity has proven effective in the treatment and prevention of chronic diseases.
Guiding Principles of Exercise is Medicine®
The guiding principles of Exercise is Medicine® , are designed to improve the health and well-being of our nation through a regular physical activity prescription from doctors and other health care providers, or from a health fitness professional working with the health care provider.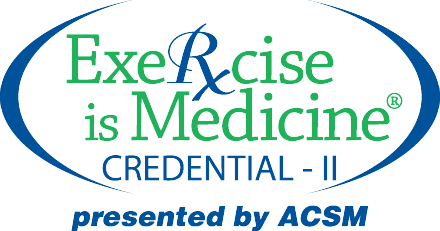 Exercise and physical activity are important to health and the prevention and treatment of many chronic diseases.
More should be done to address physical activity and exercise in health care settings
Multi-organizational efforts to bring a greater focus on physical activity and exercise in health care settings are to be encouraged.
Contact us for additional information and learn how your doctor can write a prescription to train with us.
Our Location:

Are you ready for a positive change in your life?
*This program is available to first time members.