Modern Science Based Workouts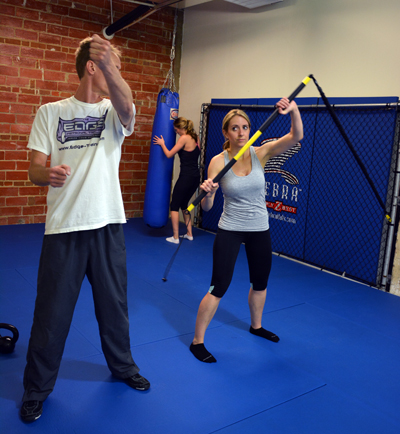 Just like technology, exercise science is a constantly changing field. As a Kinesiology Professor at Lone Star College I'm exposed to the latest research and findings in the exercise field. This benefits you because you'll be exposed to the latest and greatest training methods. For example, as a client at The Edge Personal Training studio you'll learn:
Why crunches (yes, crunches) and situps are bad for your health.
You'll also learn a much, much better way to train your core.
Or how about shoulder exercises? Which common shoulder exercise can harm your shoulder? We can show you and a modification to make your shoulders much happier!
How about replacing 30 minutes of cardio with only 4 minutes a day? Yes, it can be done thanks to a Japanese researcher by the name of Tabata.
Why does stretching before a workout make you weaker? Why should stretching be performed only after the workout?
At The Edge Personal Training studio you'll not only follow our unique workout routines, but will also receive an education that will help you understand the how and why of exercise so that when you go out on your own you'll have the knowledge to make good exercise decisions.
Customer Service
We'll make you feel like royalty. At The Edge Personal Training, our philosophy is very simple, You Come First!
Fun Stuff
I personally find indoor cardio equipment (treadmill, elliptical, etc.) extremely boring. I just can't do it! There are so many other ways of getting cardio that are so much more fun. One of the most effective in terms of burning large amounts of calories while keeping the heart in a training zone has been muay Thai kickboxing. We've incorporated this type of training into a very safe, effective form of exercise...without the bruises! You'll be learning the real moves but with a fitness goal in mind. It's such an amazing workout that I've created a muay Thai kickboxing course for the National Academy of Sports Medicine titled "Muay Thai Kickboxing for the Personal Trainer". It's a course taken by certified personal trainers looking to incorporate new effective workouts in to their training toolbox.
Some other unique things we do at The Edge Personal Training studio for cardio include the Tabata Protocol. Studies have proven that when performing the Tabata Protocol correctly (most magazines and trainers don't utilize it correctly!), 4 minutes a day of anaerobic exercise is more effective than 30 minutes a day at increasing your fitness level. Ask about it on your initial consultation, any of our trainers will be happy to explain it to you.
We also offer Aerial Silk Training with a certified trainer. This is a fantastic workout that doesn't even seem like a workout because you're having so much fun. I could try to explain it but this article does a much better job: Aerial Silk Training.
The Houston Rockets have a fantastic half-time show which includes some professional jump ropers. We've got one of them available for you so you can take your rope skipping to the next level. Incorporating some of the "fancy moves" into your rope routine makes it more fun and enhances the workout benefits.
How about a white collar boxing session with veteran professional boxer Pat Swan? Boxing workouts are fun and can shoot your cardio through the roof!
And if you've got an interest in the combative arts, I've been training since 1980 and have trained world champions, UFC fighters and Mixed Martial Arts (MMA) champions. I've put together an amazing MMA program for fitness. Utilizing the ultra-effective moves in MMA, your overall fitness level can be taken to the next level.
We've even got an instructor that will give you a super workout while learning house, hip hop and krunk dance. Shock your friends the next time you get out on the dance floor with these cool moves!
At The Edge Personal Training studio we'll always be evolving, adding new, fun and exciting workout modalities. I can't wait to see what's next!
Supportive
Working out, losing weight, and transforming your body can be difficult and frustrating at times. We're your built in support system. We're here to help you. We want you to succeed and you don't need to do it alone. We'll guide you from Step A to Z on your journey. You can count on us to get you there.
The Best Guarantee in Houston Personal Training
After spending more than 25 years in the fitness industry and helping my clients transform  their bodies and their health I am confident I can do the same for you.

But since you don't know me yet, I want to take away any fears or skepticism you may have about coming to meet with me and my team and talking about how we can customize the perfect program you've been searching for to help you achieve your goals.

I hope my promise to you and the best guarantee in Houston Personal Training can help you  to see that we're different... Our job is to help you succeed!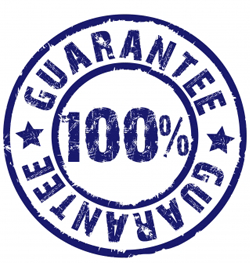 And, it's because of our amazing track record that we can offer you this guarantee:

"If you don't agree that your personal training experience was the most professional and  best you have ever had just let me know within your first 30 days I'll give you a full refund –  no questions asked.

I'll even go 1 step further…

If for any reason and at anytime within your first 30 days you are not satisfied with your  workouts and have been training with me at least twice a week, I will refund your entire  package and pay for your first personal training session with another trainer!"

It just doesn't get any better than that. I sincerely look forward to helping you look and feel  your best while you achieve every one of the goals you have set for yourself!