14 Day Kickstart to the Fitness FASTLANE
Attention Houston Area Residents…
EXCLUSIVE LIMITED-TIME OFFER TO GET IN SHAPE, LOSE FAT AND FEEL GREAT OR YOUR MONEY BACK…
Want to get a flat stomach? Getting nowhere at the gym and feel like you're wasting your time?
Or maybe you've never set foot in a gym but you just want to like the way you look in the mirror every morning?
I'm going to show you how you can absolutely KILL IT in the gym, burn off your body fat and lose up to 6 pounds and a couple dress sizes in 14 days…all absolutely FREE (if you choose).
Keep in mind, this exclusive offer is for HOUSTON area residents only and I will NOT be keeping this page up forever.
You feel guilty. You know you need to start going to the gym to get in shape. Or maybe you go to the gym already but you feel like you're spinning your wheels (this is probably the MOST frustrating).
You need a Kickstart to the Fitness Fastlane to get you on the right track to making real progress at the gym, losing fat and getting that flat stomach you've always wanted.
That is exactly what my 14 Day Kickstart to the Fitness FASTLANE is designed to do. No matter if you are an avid gym-goer or a newbie, this program is designed to give you a little something more. A little extra edge to push you further.
MaryAnn's Story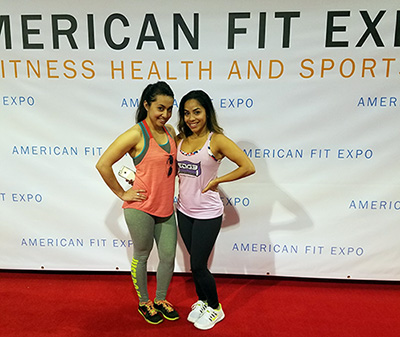 Hi, my name is Tim Mousel and I'm a Personal Trainer based out of the Houston, TX area. Stick with me a moment because I'd like to tell you a story about how a friend of mine started the 14 Day Kickstart program and ended up feeling amazing every day and she even lost a couple dress sizes!
This story is about one of my current clients, MaryAnn. MaryAnn had already been a regular gym-goer but she just hadn't been getting the progress that she really wanted out of all her efforts.
Have you ever had that feeling of working really hard at something but never really getting anywhere?
Yea, that was MaryAnn.
So MaryAnn came to me and she told me, "Tim, I know you're the fitness expert and I'm trying really hard but getting nowhere. Can you help?"
So I knew I wanted to get MaryAnn results FAST because I knew she already had a head-start by going to the gym already. (By the way, don't be discouraged if you've never been to a gym before, this program works for anyone as I'll explain later.)
So I designed a 14-day program that would skyrocket MaryAnn's results ASAP.
Within two short weeks, I had MaryAnn on a killer nutrition plan and a tough but also enjoyable workout schedule. She lost roughly 6 pounds and a dress sizes in that two weeks.
But the real gains weren't made on the scale. To put it lightly, MaryAnn was a completely different person.
She had a glow of confidence about her that made her feel like she could take on the world. The program showed her that she could accomplish anything she put her mind to.
Not to mention, I'm sure she felt a hell of a lot better knowing that she could now wear just about anything she wanted and she did NOT have to worry about how she'd look.
Whether it was office clothes from work or a sexy dress for a night out on the town, she now looked great in just about anything.
It's Quite Simple
And let me tell you, I'm quite proud of myself for designing this program. In fact, I'm really excited to be able to bring it to you today.
A short disclaimer here. Make no mistake, you WILL lose up to 5, 6 or even more pounds of weight. And you will shrink 2 or 3 dress or pant sizes. HOWEVER, you must follow the training and meal planning nutrition program to get these results.
Don't worry though, I make it easy on you. Some personal trainers don't care about their clients and just push them past their limits and break them down.
That's not me, I want you to get results but I also want you feeling great about it.
What are the details of the program?
It's quite simple, really.
You'll come to my personal training gym in Downtown Houston two days per week and do some fun workouts.
You'll follow your personally designed meal plan (and you will get to choose what foods you want to eat!).
Keep in mind, I won't be starving you here either. This isn't some reality TV show to see how long you can go without eating. I absolutely HATE starvation diets and I know that they don't work. So your nutrition plan will have you eating the EXACT number of calories that will have your body burning off fat hour-by-hour while keeping your precious muscle tone.
I use specific data such as gender, height, weight and activity level to perfectly craft your individual nutrition plan.
Oh, and did I mention you get to eat foods that you actually LIKE to eat? Yea, it's pretty awesome.
I'm certain you'll enjoy everything about this program. And if you don't, I'll have a special offer for you in a moment.
But first, I wanted to share with you what some other people have experienced.
Here's What Other's Have to Say
Joy J. from Houston says,

Tim, I went from a size 16 to a 4 from using your program. Weight wise I was 236 lbs when I started and now am 130 lbs…I have so MANY people ask me what diet I was doing to lose all that weight. They just don't understand that I'm not on a diet…It's been a total lifestyle change. I would recommend your program to anyone!
And Pauline L.. from Houston says,

Hi Tim, I'm a 52 year old woman who started your Kickstart to the Fitness Fastlane program about 3 to 4 weeks ago now. Yesterday, I had a colleague of mine tell me, "You're looking very toned, what are you doing?' I felt GREAT!! It's finally WORKING!!! Thanks Tim, I was one of those that goes to the gym but I could never understand why I wasn't making any real progress or getting rid of those fat pockets! Now I know why.
And Jessica B from Houston says,

Tim, your program was nothing short of amazing. I got to eat the foods I like, I got to do some crazy fun workouts with friendly people in a supportive environment (and felt plenty sore in places I forgot existed). What's more, I finally reached my long-awaited fitness goals. I finally lost those last 4-6 pounds I've been trying to get rid of. I never wanted to look like one of those fitness models, I just wanted to look healthy, fit, toned. And now I do! I can't thank you enough!
And here are just a few of the unique things that you'll get by signing up for this program.
Personal and friendly training sessions (NO MORE than 10 people per group) for 2 days per week for 2 weeks (with multiple days and times to accommodate your busy schedule)

Mon, Tues, Wed & Thurs
5:45 pm - 6:30 pm

Saturday
11:10 - 11:55 am

Fast, easy, fun workout programs you can do from the comfort of your own home
A simple to follow 14-Day Fat Loss Attack Nutrition Plan that will have you eating your favorite foods and STILL burning off fat from your belly and midsection
A personalized and comprehensive shopping list jam packed with fat burning foods that melt the fat away with ease and keep you energized
Discover the 7 Deadly Workout Sins and how to kickstart your metabolism with my 26 page eBook. (HINT: You've probably been causing your body to go into a metabolic standstill if you've been working out too hard.)
Professionally designed, fun and effective training sessions
Have any questions? I'm here to answer everything with unlimited email support for any questions you have while on the program
Personalized exercises make sure that you're on the right track to succeed
Advanced body composition measurements tell you EXACTLY how much fat you have stored and how to get your body toned to the max
State-of-the-Art fitness studio for indoor training AND private fenced-in training area for outdoor workouts located right next to the University of Houston Downtown campus
24/7 Access to the Fitness Fasttrack Private Facebook Group (ask me questions, ask your fellow students questions, and track your results)
Daily "Office Hours" Calls answer your every concern and give you your daily fitness tip
Exclusive access to The Edge Personal Training phone app loaded with your personalized workouts that you can do from home
Just one more thing. Remember how I mentioned that this offer would be limited?
Well, it isn't some marketing ploy. Trust me, I'm a terrible marketer.
No, the real reason the offer you have before you today is limited is because I only take up to 10 students per 2-week period.
As of now, I'd like to keep continuing to offer these 2-week programs indefinitely. But with other training obligations I'm really just not sure how long I can offer these programs.
I suggest that if you are really looking to get a head start at the gym for the first time OR if you are a regular gym rat but aren't getting the results you want then you should seriously sign up for this program right now because I might have to take this page down if I get too many people signed up.
You might be wondering, how much could you expect to pay for a program like this?
Well normally, you would have to hire a private personal trainer. That could costs hundreds of dollars easily! Definitely around the $100+ range. And that's per week!
Think about that, $100 per week for an advanced personal trainer.
But you won't have to pay $100 per week.
No, you won't even have to pay $50 per week.
Instead, you'll only pay $39 for BOTH WEEKS.
That's right, only $39 gets you into the 14-Day Kickstart to the Fitness Fastlane for the full two weeks.
That comes out to about $2.76 per day. That's probably less than your morning cup of coffee.
Would you trade your morning cup of coffee for the better body you've always wanted? Would you trade it for more energy throughout the day? Feeling healthier and more alive?
I know I would.
14 Day Kickstart to the Fitness FASTLANE
Now when you click the Click Here button you'll be directed to my secure shopping cart page where you will input your credit card payment information.
After you've finished signing up, you will be emailed instructions on how we will get you started in the program, how to get into my training studio, what to bring to your visits, when you can attend the classes and an online waiver that you will need to fill out.
You will also receive the 26 page eBook The 7 Deadly Workout Sins immediately after you've entered your payment information. You'll be able to start diving in immediately to prepare you for the next 2 weeks.
So if you've read this far, then it's probably safe to say that you're interested in getting that flat stomach, losing your fat and getting serious about fitness.
But I also know what happens before a big purchase. You get the creeping doubts. What if this isn't real? What if it's a scam? What if it won't work for me?
And I know the feeling all too well. So I want to completely eliminate that doubt from your mind.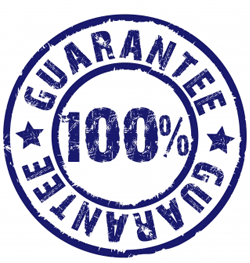 So I'm offering a 100% Money-Back Guarantee at ANY POINT throughout the program. That's right, if you get and read my eBook and decide I'm full of it, then you can get a full refund. You can even go through my entire training, get all my nutrition plans and all my workout plans and you can even lose a TON of weight and I will STILL give you your money back. That's how serious I am about this.
If you decide to come to a few classes and you don't like the way I teach or we don't mesh well together, then I give you your money back with no questions asked.
And believe me, sometimes it happens. Sometimes personalities don't mesh well or my training style doesn't work with you.
And that's okay. No hard feelings. I give you your money back and we go our separate ways.
So with that in mind, don't you think it's time to make a change?
14 Day Kickstart to the Fitness FASTLANE
If you've read this far, you want to look better and feel more energized. You want that flat belly or those cut abdominals. You want to like the way you look in the mirror. You can probably already imagine in your head what you want your body to look like.
Go ahead and imagine in your head right now what you want your body to look like. See the body you want and see your smiling face looking back at you in the mirror.
It's time to take the very first step towards that body you've always wanted, towards losing those pounds and dress sizes and towards a happier and healthier you.
So go ahead and click the Click Here button, enter in your information, dive into the eBook and get ready to start on your new path in life.
Until next time,
Tim Mousel
Edge Personal Training
P.S. I realize you might want more information on the types of workouts I'll have you doing and why my meal plan is the way it is and all that fun stuff. The problem is, it's completely personal to you and your body and I can't get into the details of nutrition on this page. So if you'd really like to get into the nitty gritty of this stuff, I'd just suggest you Click Here to get started and if you're not totally 100% convinced after that, then you can get your full refund.
P.P.S. If you have ANY questions about the program at ALL, including questions about our completely REMOTE online program, where we are located, what the workouts entail and when you can attend the training sessions then go ahead and shoot me an email at tim@edge-trainer.com because I'd love to hear from you!
Our Location:

Are you ready for a positive change in your life?
*This program is available to first time members.